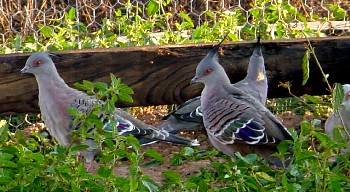 These dove come from Australia as the name suggest. They are quite nervous in captivity but due very well in a large flight pens left well alone from strangers. I have had to learn on my own with these doves, and I can say they are something to behold! I do not have any for sell at this time but hope to have some soon.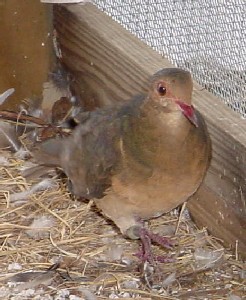 This beauty is a female ruddy quail dove. My male was camera shy the day I was taking pictures! These birds are a pretty hardy bird, and seem to adapt well anywhere. They like their privacy and love shrubs to hide in. I hope to have some for sale in 2004.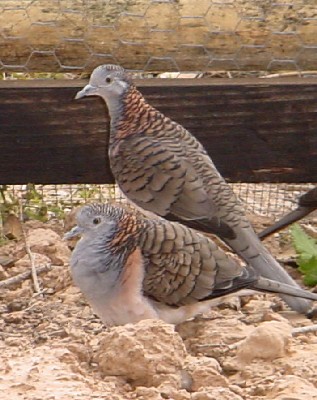 This is the Bar Shouldered Dove. They are a larger bird and thrive well. I keep them in a rather large pen as they tend to do well that way. I took this picture on the day our first cold front came in, you can see the way they ruffle up the feathers to keep warm. I also keep several pairs of diamond doves in the same pen, they really breed well this way. I will have them for sell in 2003 so give me a call!