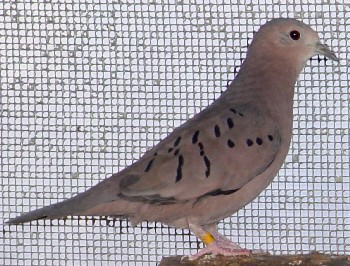 This pretty fellow is the Buckleyi Dove also called
Ecuadorian Ground-Dove
He is from North-West Ecuador south to North-West Peru. They are a smaller dove and are a welcomed part of my collection. I will have these for sell in 2004.

This is the Bronze Wing and may I say they are a real treasure to own!
I have really enjoyed raising them. This breed is really in the pigion
family, but is also thought of as a Dove as well. I will be selling these in 2004 also.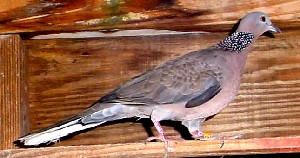 This dove does not need an introduction, you can just look at the neck to guess its name! The Lace Neck Dove is a beauty all to itself. I will be selling this breed in 2004, so give me a call!