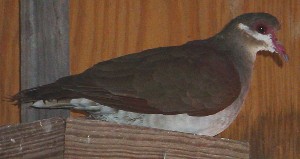 This is the KEY WEST DOVE. I have had wonderful results with these doves. They are a fairly tame bird with a great disposition. I hope to have them for sell in 2004.

Theses small Doves are commonly call the MEXICAN GROUND DOVE. They are a very good breeding dove and normally lay several clutches a year. They are somewhat easy to raise, even though they are so small. This is a great avery dove. I will be selling these doves in 2004.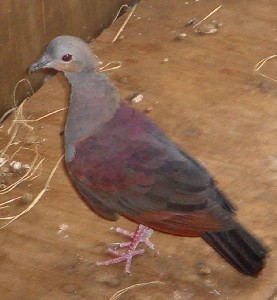 This beauty is call the Crested Quail Dove or most know them by MOUNTAIN WITCH DOVES. They are a rather large bird and are a rainbow of colors. They tend to be happiest on the ground, but like to nest up high. I am hoping to have some for sell in the near future!